High blood pressure is predominantly caused by poor dietry/exercise habits but can also be due to a genetic disposition.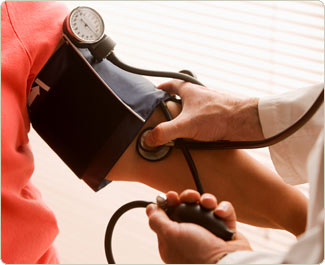 Even if you have a predisposition to high blood pressure you will not know this unless you get tested so limiting all foods that contain excess fat such as:
meat (especially red fatty meat)
egg yolks,
whole milk
cream, butter
shortening
pastries
cakes
cookies
gravy
peanut butter
chocolate
potato chips
coconut
cheese (excluding cottage cheese)
fried foods
….Will help to prevent and reduce elevated blood pressure levels.
You will also need to exercise regularly and avoid stress (if possible) to prevent high blood pressure
When you are stressed your body produces pumps out hormones These hormones temporarily cause your blood pressure to rise by making your heart beat faster and your blood vessels to narrow. However there is no conclusive study that concludes blood pressure caused by stress is a long-term condition.
(Visited 2 times, 1 visits today)
Please follow and like us: